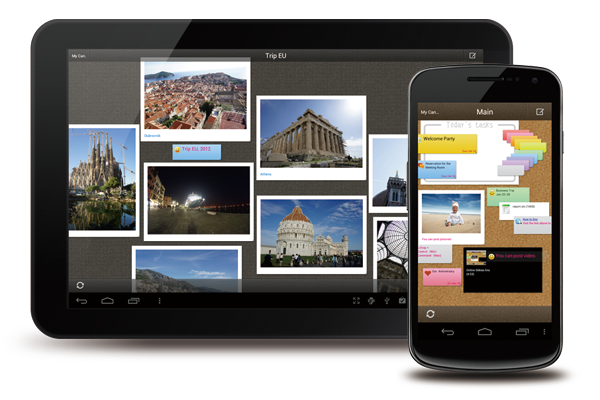 We're pleased to announce that we've just released lino for Android beta!
You can now use lino from Android-based smartphones and tablets as well as PCs, iPhone and iPad. With the Android App, you can zoom in and out a sticky and a canvas by the pinch gesture and double-taps. Now you can use lino in various situations, for example, posting your ideas from your smartphone outdoors, organizing your ideas with your PC at home and sharing your photos with your friends.
You can download lino for Android beta from Google Play today.